Process Automation For Healthcare Means Big Savings. BerkOne allows Suburban EMS to focus on what we were originally founded for – saving lives – not processing paperwork.
– Jeff Young, Executive Director, Suburban EMS
Digitize paper documents. Then, put data at your team's fingertips.
We not only digitize paper but also capture important information.  All, with a high degree of accuracy. Additionally, you get state-of-the-art equipment coupled with our highly experienced team. Then, everything backed by 85 years of experience.
Maybe you're scanning paper documents for accounts receivable. Or, you want to digitize the mail so your team doesn't miss a beat. In fact, document scanning and imaging has unlimited applications.
Also, after scanning documents we can index them. In fact, we can digitize thousands of documents from your paper files. Or, you may want us to digitize documents on a daily basis–a few at a time. As a result, scanning and data capture cuts down on manual handling while driving increased efficiency into your process.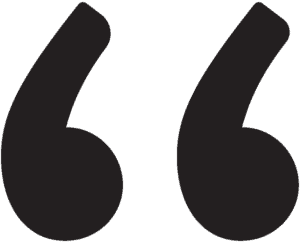 We were extremely pleased with the quality of BerkOne's technology services as well as the short turnaround time. We needed over 52,000 pages of Trial Master File documents digitized from paper files. BerkOne not only scanned images converting them to PDF but also provided a high level of quality assurance on each PDF produced. The BerkOne team provided excellent customer service and was able to troubleshoot a variety of technical issues.
– Stacy DeMore, Associate Director TMF, Kadmon
What We Do
A leader in content and process automation for 85 years, our team works with organizations that need the highest levels of security and compliance in the industry. BerkOne's technology and services focus on document capture, digitization, and process automation. As a result, our clients get searchable and actionable data with just a point and click.
Digital Mailroom Automation extracts and validates information from incoming paper and digital mail and converts it to data that informs business workflows across internal and external ecosystems.
Manage AP workflows more effectively from capturing and verifying invoice data to creating approval and exception workflows for routing into your AP, ERP, or any System of Record.
Allow users to import, manage, and access content from one secure library. Provide quick and easy access to any information stored in the content library with full-text searching.
Harness Process Automation capabilities to automate any operational workflow across finance, government, healthcare, human resources, manufacturing and more.
Workflow automation and more. A product that provides auditable and compliant workflows; manages the entire employee life cycle; and accelerates FMLA, Workers' Comp, and ADA requests.